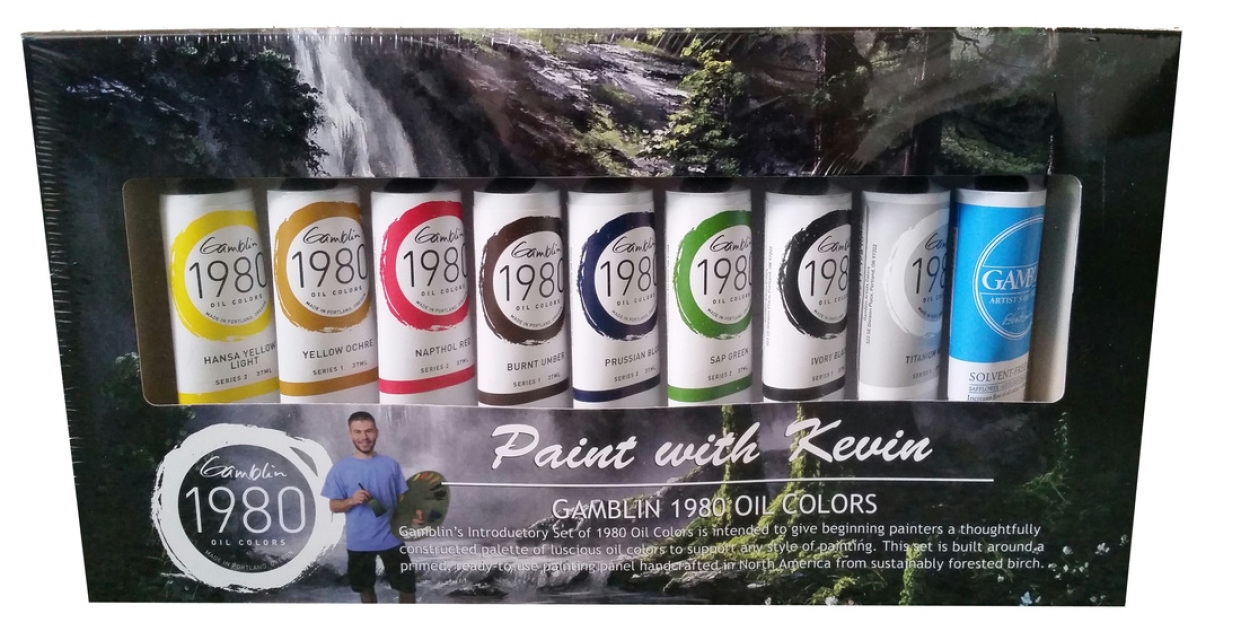 Paint with Kevin - Gamblin Oil Color set
SKU:
$62.00
$62.00
Unavailable
This set includes:
Kevin's 8 preferred oil colors - 37ml tubes
Titanium White, Ivory Black, Sap Green, Prussian Blue, Burnt Umber, NaptholRed, Yellow Ochre and Hansa Yellow Light.

Non-Toxic clear gel medium
Used for making the sky and water areas slick before painting. Mix 20% clear gel to 80% Titanium White to make "White Medium".

6" x 12" Pre-Gessoed Birch panel
Perfect for creating a medium sized landscape painting. You have paint and a surface to create your landscape on in one package! ​